Officers and Directors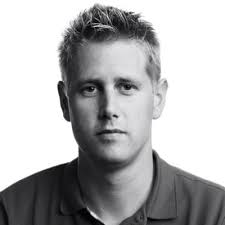 President - Matt Gillam
Matt Gillam is a Managing Partner with Overland Property Group, LLC, in Salina, Kansas.  Formed in 2003, Overland specializes in the development and ownership of multi-family and senior residential communities from affordable to ultra-luxury across the Midwest (Kansas, Texas, Colorado, Oklahoma, Iowa, Missouri), quickly developing over 65 properties totaling over $500 million.  Matts diverse skill set to Overland Property Group in architecture, development, construction, planning, management, investment and public relations all of which allow him to lead OPG through experience. In a very short time Matt has accomplished a lot, from winning national development awards to being the Keynote Speaker all over the country at countless events, his energy and vision for development along with his innovative ideas are clear reasons for the overwhelming success he and OPG have had.  Matt attended the University of Kansas and lives in Prairie Village, Kansas.
---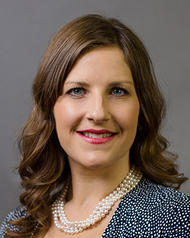 Vice President - Rebecca Arthur, MAI
Rebecca Arthur is a Partner with the Valuation Group of Novogradac & Company LLP and manages the metro Kansas City, Missouri area office. She has extensive experience in market analysis and appraisal of multifamily developments including those with low-income housing tax credits, USDA, Section 8, RAD, conventional developments, and for Freddie, Fannie, and FHA financing. Additionally, she specializes in consulting for developers and state housing agencies, as well as preparing valuations of general and limited partnership interests and year 15 valuation issues. Prior to joining Novogradac & Company LLP, Ms. Arthur was an analyst with the corporate finance group of Deloitte LLP, specializing in business valuations and acquisitions. She received her bachelor's degree in finance from the University of Nebraska at Lincoln. Ms. Arthur is a designated member of the Appraisal Institute, a member of the Kansas City Commercial Real Estate Women organization, a member of the National Council of Housing Market Analysts, and is a certified general real estate appraiser in Arkansas, Arizona, California, Hawaii, Indiana, Iowa, Kansas, Louisiana, Minnesota, Missouri, and Texas.
---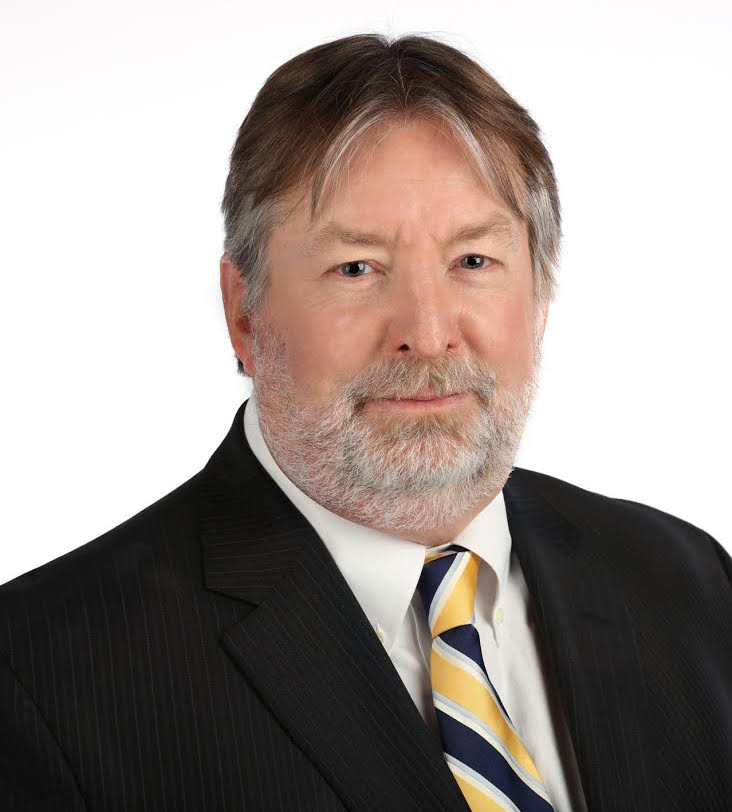 Treasurer - David Rhodes
David Rhodes, Manager, Wheatland Investments, LLC. Wheatland Investments Group, LLC based out of Johnson County, KS, has been developing for over 35 years. David and Suzanne Rhodes founded Wheatland Investments Group with the focus on Real Estate Development, Property Management, and Affordable Housing for Seniors and Families. With experience in single family, multi family, commercial real estate, and historic preservation development, the team brings a tremendous amount of knowledge to the industry.
---
Secretary - Beth Easter
Beth Easter is a Commercial Relationship Manager who has worked for INTRUST Bank for more than 6 years.  She's been an advocate for LIHTC projects and works closely with developers, syndicators and legislators throughout the region.  She is also on the Board of the Lawrence Chamber of Commerce and serves as the chair of the Government and Community Affairs committee.  Beth lives in Lawrence with her husband and 3 children.
________________________________________________ 
Director at Large - Mark Cox
Mark Cox, Owner, Vintage Construction, L.L.C. and has been in business for himself since he left a career in Accounting in 1985.  He has extensive experience in Construction and Real Estate Development projects from concept to completion.  Since 2002, I have specialized in the development, construction and ownership of LIHTC Properties. He holds an ICC-Class "A" Contractor's License and maintain total responsibility for the performance of my Company. Mark has been approved as a "HUD" Contractor. Over his building career Mark has developed and/or built over 450 LIHTC units in 18 different projects. He has been a member in good standing with the Wichita Area Builders Association for the past 22 years and served for two years as the Chairman of their Building Codes Committee. Mark has served on the Kansas Housing Association Board of Directors and two terms as Vice President since 2013.  In 2010 and 2013 and Mark received the Kansas Housing Resources Corporation's "Ad Astra" Award from the State of Kansas for "Special Achievement in Affordable Housing Development. He holds a Degree in Business and Accounting from the Friends University. Mark and his wife of thirty-two years reside in Wichita, Kansas and have two children.
---

Director at Large - Andrew Danner
Andrew Danner, Principal of North Star Housing, began his career of Affordable Housing Development in 2011.  Since then, he has developed or consulted on numerous Affordable Housing projects, spanning three states, Kansas, Missouri, and Nebraska. Andrew is involved throughout the entirety of a project's lifecycle, including: management, development, governance, audits, dispositions, applications, and financing. Additionally, he works closely with municipalities and quasi-governmental entities to secure development incentives, tax abatements, and procure local support for Affordable Housing. 
Andrew firmly believes Affordable Housing promotes and preserves dignity for those most in need and is an effective mechanism for enhancing lives. He not only makes a strong effort in providing quality Affordable Housing, but also plays a personal role in providing education and supportive services for the populations he serves. Andrew Danner has a true passion for Affordable Housing Development and those it serves. 
Andrew is also the Broker/Owner of Windfield Real Estate and has been a licensed real estate broker since 2003. Currently, he serves on the Clay County, Missouri Building Codes Commissions Board.  In the Commercial Real Estate space, Andrew has developed or consulted on over 1 million Sq/Ft of Retail, Office, Self-Storage and Flex Space.
---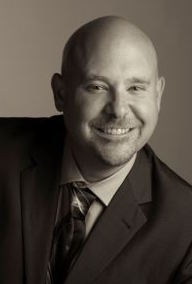 Director at Large - Trey George
Trey George, Executive Director, THA, Inc., the 501(c)(3) non-profit development arm for the Topeka Housing Authority (THA). Trey has been with THA for seven years. He is responsible for all activities relative to the non-profit side of the housing authority, including expanding and redeveloping their public housing properties. Trey is the compliance manager for four affordable housing developments and has day to day property management responsibilities for 40 affordable housing rentals, two apartment complexes and eight single-family homes. Trey is the primary liaison with the Pine Ridge Partnership and focuses on maintaining and strengthening this collaboration as well as identifying new and viable options for expansion. Trey is actively engaged in seeking additional funds to support the Partnership and the overall mission of THA and THA, Inc. to develop, manage, support and improve affordable housing.
---
Director at Large - Tony Krsnich
Tony Krsnich, Founder and CEO, Flint Hills Holdings Group, a diversified real estate holdings company who specializes in urban development and property management.  FHHG and its 15 employees have developed and managed over $100MM of real estate in Kansas and Missouri since its inception in early 2014 and currently works in Kansas, Missouri, Oklahoma, Nebraska and Iowa. In addition to Flint Hills, Tony also owns Krsnich Investment Group, which represents his real estate holdings prior to the formation of Flint Hills.  Included in Krsnich Investment Group is the Warehouse Arts District in Lawrence, KS. In addition to Tony's real estate holdings, Mayor Sly James appointed Tony to the impact advisory board in 2015. Tony has also served on the Broadway Westport Council, served 4 years on the Lawrence Arts Center, is the incoming President of the Historic West Bottoms Association, and is the President of the St. Jude's Children's Hospital Chapter in the greater Kansas City area. Tony graduated from the University of Kansas in 2004 and currently lives in Mission Hills, KS with his wife Liz and his sons Winston and Wallace.
---

Director at Large - Pat Michaelis
Pat Michaelis, Vice President and Business Development Officer, Central Region, Midwest Housing Equity Group.  Pat is responsible for all affairs and activities of the Central Region including identifying and contacting potential investors and developers along with assisting the Acquisition Manager in closing approved developments.  Pat has been with MHEG since 2007 after a 36 year career in commercial banking including 22 years with Bank of America and predecessor banks.  There his focus was administration, business development, and commercial banking.  He has always been involved in community service including as Vice President of Development for the Jayhawk Area Council, Boy Scouts of America; and Chairman, GO Topeka. Pat served on the Kansas Operations and Investment Committee for MHEG three years prior to joining the company.  He holds a Degree in Business Administration from the University of Kansas, and Graduate Banking degree from the University of Wisconsin.  
---

Director at Large - David Sandir
David Sandir, President and CEO of Commercial Group, Inc. in Topeka, Kansas a housing development firm that specializes in the development, acquisition and construction or rehabilitation of multi-family communities in Kansas, Missouri and North Carolina. At an early age Dave developed a passion for business, starting in the hotel industry. After joining Commercial Group in 1999, Dave quickly rose from property management to senior executive staff. In his role as President and CEO, Dave supervises all new development and acquisition projects as well as overseeing over fifty (50) properties in Commercial Management's current portfolio. Along with the oversight of assets worth over $150 million, comes strategic planning and partnerships that require Dave working directly with government officials, attorneys and syndicators along with executives of financial institutions. He holds a bachelors degree from the University of Kansas in business management, with minors in marketing and international management.
---

Director at Large - James Oltman
James Oltman is President of ElevateEdgerton!. James has received undergraduate degrees both in Business Management and Business Marketing as well as a graduate degree in Organizational Management with a focus in Entrepreneurial and Economic Development from Peru State College in Peru, NE. In previous stops prior to ElevateEdgerton!, James was the Executive Director of the Franklin County Development Council, Economic Developer Director for the City of Haysville and the Executive Director of the Lincoln County Economic Development Foundation.
In his career, James has led and implemented successful project initiatives for a variety of county, city and public-private economic development organizations throughout the state of Kansas ranging in focus to include downtown revitalization, housing development and industrial business attraction.
ElevateEdgerton! is a public-private economic development partnership.
________________________________________________
Kansas Housing Association Committee Chairpersons
Annual Events - David Rhodes, Wheatland Investments, LLC and Mark Cox, Vintage Constructions, LLC (Co-Chairs)
Communication and Education - Christine Johnston, MarksNelson, LLC and Andrew Danner, NorthStar Housing (Co-Chairs)
Finance - David Rhodes, Wheatland Investments, LLC and David Sandir, Commercial Group, Inc. (Co-Chairs)
Governmental Affairs - Josh Yurek, Midwest Housing Equity Group
Membership - Rebecca Arthur, Novogradac and Beth Easter, Intrust Bank (Co-Chairs)
Nominations - Andrew Danner, NorthStar Housing and Pat Michaelis, Midwest Housing Equity Group (Co-Chairs)